The Alex Odeh Memorial Library
Want to learn more about Palestine? Come borrow a book!

Please use the links above to view our currently available titles and to request titles from the Alex Odeh Memorial Library. After submitting your request, SJP at UCLA will contact you to confirm your request and provide pick-up instructions.

If a book you would like to check out is currently unavailable, you will be added to the wait list for the book and contacted as soon as the book is available to pick up.
---
Dear fellow students, faculty, and staff,

Students for Justice in Palestine at UCLA is proud to announce the opening of the Alex Odeh Memorial Library. Named after famed Palestinian-American activist Alex Odeh, the library is housed in Kerckhoff 146, and will be open to the UCLA community at the start of Winter Quarter, 2014.

Since our founding in 2005, Students for Justice in Palestine at UCLA has worked to create spaces for students to learn about Palestine on our campus. This represents an important step for our organization and campus. We would like to thank the countless faculty and friends who, through donations of time, money, and resources, have helped us stock our shelves with a wonderful collection of literary and scholarly work on Palestine and by Palestinians. We look forward to continuing to grow the library for the benefit of all members of the UCLA community.

Born in Mandate Palestine in 1944, Alex Odeh and his family moved to the United States in 1973, where he became the West Coast coordinator of the Arab-American Anti-Discrimination Committee (ADC) and worked as a tireless advocate for Palestinian freedom, justice, and equality.

On the morning of October 11, 1985, Odeh was assassinated by a pipe bomb planted at the door to the ADC's Southern California Regional Offices. Although a violent anti-Palestinian organization had been implicated in the assassination, and despite an outpouring of condolences and grief from a wide spectrum of American society, Odeh's assassination remains unsolved nearly 30 years later.

In 2013, organizations including the ADC, Jewish Voice for Peace, the US Campaign to End the Occupation, and the National Association for the Advancement of Colored People (NAACP), have joined to renew the call for the Department of Justice to locate the perpetrators of Odeh's murder.

Inspired by his tireless work for Palestinian freedom, we as Students for Justice in Palestine seek to honor Odeh by dedicating this library to his memory, and by continuing to work for the freedom, justice, and equality of the Palestinian people.


In solidarity,
2013-2014 Board
Students for Justice in Palestine at UCLA




Powered by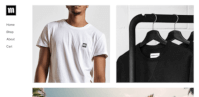 Create your own unique website with customizable templates.