Help SJP at UCLA do more great work in the new year
Over the past 10 years, Students for Justice in Palestine at UCLA has been a constant presence on campus, working to educate the UCLA community about Palestine and to organize our fellow students to support campaigns in solidarity with Palestine.

Some of the major accomplishments we have had in recent years include our successful divestment campaign, establishing a library of books about Palestine and books written by Palestinians, and programming amazing events all year long, featuring some of the most important voices about Palestine from around the country. There is no doubt that efforts like these by SJPs across the country are contributing to an important shift in public opinion among a new generation of younger people, a shift in opinion today that we hope can be translated into a shift in policies

tomorrow

.
We'd like to do even more, but we need your support
.
We are asking you, as someone who is on our mailing list,
to help give us the financial resources we need to expand our work and do even more in 2016
. We're not asking for a lot but whatever you can afford will go a long way to helping us accomplish the following:
Print more educational materials and flyers to give out on campus
Purchase video equipment for recording events
Acquire more books for the Palestine Library
Have travel funding for students to attend the next SJP-West Conferenc

e
These are simple goals but highly important to a successful organization. If we can continue to build a strong organization that can effectively educate students on campus, we can continue to change the discourse on Palestine for students at UCLA.

We know that most people reading this are students, recent alumni, or local supporters, and that making big donations to student groups is often not realistic. But what is most important to us is not the amount of money that you can contribute, but that you contribute any amount that you can, be it $1 or $5. Even a small donation is an important indication of support and solidarity.

Thank you so much in advance!
SJP at UCLA Board
What we're raising funds for:
Printing Introduction to Palestine booklets, created by SJP at UCLA, to distribute to students across campus! These in-depth booklets give a detailed look into every aspect of Palestinian life. However, at 60 pages, they are very expensive to print, so we need all the help we can get.



Right to Education Tour. We're hoping to bring students from Birzeit University to Los Angeles to talk to us about their experiences of living under occupation and the occupation's effect on education. We'll need to cover the students' flights, visa costs, and accommodations!



---
| | |
| --- | --- |
| Books to expand our Alex Odeh Memorial Library. Last year, SJP at UCLA launched our Alex Odeh Memorial Library, located in our office on UCLA's campus. The library shelves remain a bit sparse, and we'd love to expand our collection to provide even more resources for students to learn what's really happening in Palestine! | Printing flyers to advertise our events to the greater UCLA community. Your donations help us put on amazing events, but we need to couple that with great advertising to make sure we reach a broader audience with our message! |
Powered by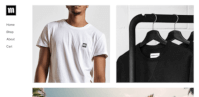 Create your own unique website with customizable templates.