Our Winter 2014 Divestment Campaign
In Winter 2014, SJP was set to focus on its
campaign to divest
from companies that profit from violence against the Palestinian people. To educate the campus on divestment, we hosted public teach-ins and office hours week after week, met with council members, and presented to student groups across campus. Our work culminated on the evening of February 25, 2014, when
"A Resolution to Divest from Companies that Violate Palestinian Human Rights"
was brought to the USAC table. For 12 hours, over 500 students were gathered in Ackerman Grand Ballroom to present their case. The solidarity seen throughout the night was beautiful, as
19 organizations
officially endorsed the resolution and members of even more communities spoke on the need to support the Palestinian people. After 12 hours of debate, USAC voted down the resolution 7-5-0, but the campaign was nothing short of a success. We educated countless students, shifted the discourse around Palestine on campus, and witnessed the formation of a UCLA chapter of Jewish Voice for Peace through divestment.
---
Read the resolution, proposed February 25, 2014
Powered by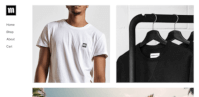 Create your own unique website with customizable templates.